Commissioning training for your employees – online, as a face-to-face event or as "training on the job"
Benefit from the experience of our commissioning manager and managing director Thomas Stuenkel, who has already carried out commissioning training courses in Estonia, Dubai, Qatar, Malaysia, Panama and Iran.
In these face-to-face events, employees from, among others, BASF, OMV Petrom, SABIC, qedi, Techint, QAPCO and NIOC were trained.
Based on this 5-day commissioning training, Thomas Stuenkel has developed an online commissioning training in English.
Interested?
Then register here for the free online commissioning training modules.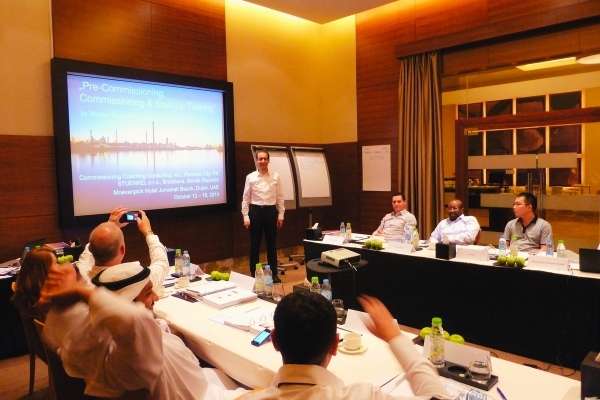 The commissioning training can also be carried out as "training on the job".
One possible variant is, for example, one of our employees filling the position of commissioning manager in your project.
Your colleagues – who have no commissioning experience yet – will be integrated into the commissioning team and trained by our commissioning manager during the entire commissioning phase of your project.
Have we aroused your interest or do you have any questions about commissioning training?
Call us on +41 (41) 511 2000 or send us a message using the contact form.